Work at Sprout
Want to grow?
Our team choose us as much as we choose them. We're in it together to grow ambitious businesses and people.
Our origin
story
Originating from the world's largest recruitment firm, our founding team understood the vital link between people and business success.
They grew tired of witnessing the potential of amazing individuals squandered within companies that failed to harness their abilities. Driven by a passion to reshape the hiring landscape they founded Sprout People.
Not just to place individuals, but to ensure their success and that of the companies they joined.
Where are
we now?
Fast-forward five years and we've worked with over 100 companies, held in depth interviews with 480+ people actively working in scaling businesses and broadened our offering to solve the core people challenges facing scaling businesses.
Why us?
We're about growing people and that means growing you too! You'll work with the businesses that are redefining tomorrow - the ones with audacious ideas and the tenacity to make them happen.
Our partners are the architects of innovation - whether it's delving into the realms of deep tech, pioneering groundbreaking software solutions or spearheading advancements in manufacturing. We take this same approach to staying at the cutting edge of designing businesses to scale through people. So, when you're not supporting our clients you'll have the space to look at your own growth guided by our team.
You'll work with a great bunch of humans from our central office, Outset ventures, a client site, or from home and you'll finish each day knowing you've made an impact.
Employee benefits
Make sure you take advantage of our extra benefits:
Celebrate your milestone with us. Expect a brekkie, lunch or drinks out with your people leader along with a bespoke gift of your choosing; gym vouchers, doggie treats, spa voucher …. the options are endless.

We celebrate you on your birthday. Take a day off in your birthday month on us. A cake is delivered to your door and you receive a $50 Good Registry gift card so you can support a cause close to your heart.

We know that a healthy Sproutie means a happy Sproutie! So every six months, you can take a work day to look after yourself.

$50 per month comes in your pay each month to cover your mobile expenses and you can make use of $300 each year to help get your home office set up.

Each year we go offsite to reflect, plan and celebrate. We also close down for two weeks over Christmas to give everyone the chance to relax.
Head Office: The Hangar
Sprout's studio is located in The Hangar co-working space right on the water in Catalina Bay, Hobsonville Point.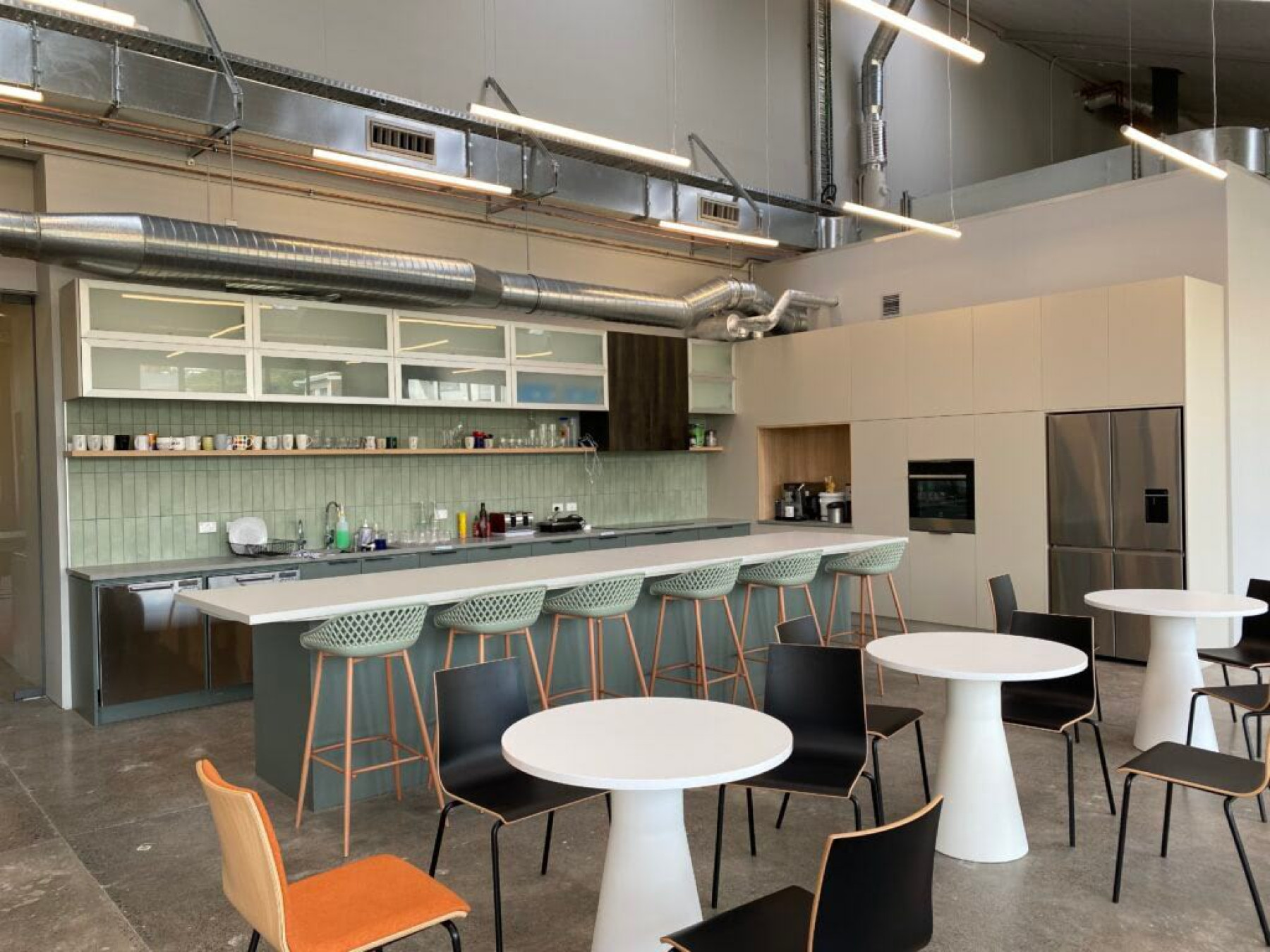 Alternate Space: Outset Ventures
We have a couple of desks at Outset Ventures - Outset is home to the largest private community of deep technology focused founders, tech experts, and investors in the country.